*To purchase tickets for events marked with an asterisk, click on the "Buy Tickets" menu tab. Directions/addresses to venues may be found by clicking on the links below.
Covid Policy: We are following updated Maine CDC guidelines and rules & regulations specified by each venue.
Mozart Divertimento & Ravel Duo
June 23, 7:30 pm Union Church, South Bristol *
June 24, 7:30 pm St Paul's Union Chapel, Waldoboro *
June 25, 7:30 pm Ocean View Grange, Tenant's Harbor *
June 26, 4:00 pm Surry Arts at the Barn, Surry (click link for tickets)
****
Mozart & Brahms Clarinet Quintets with guests Mark Simons, clarinet & Alexander Romanul, violin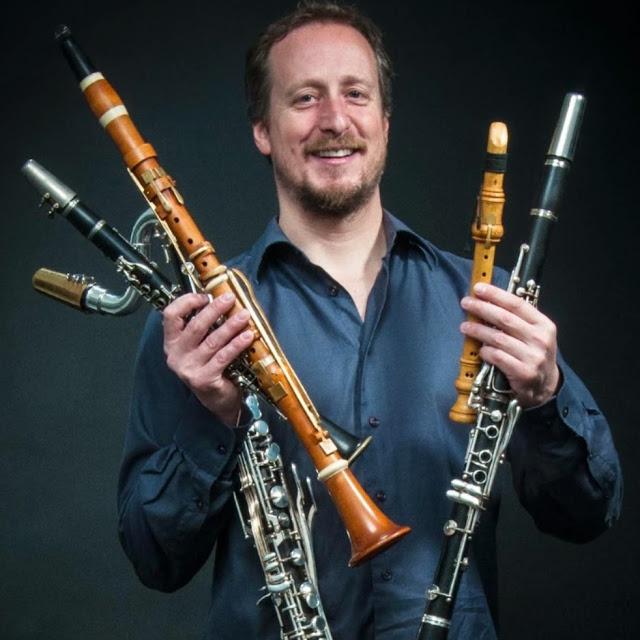 Mark Simons is a clarinetist and chalumeau player. Over his career spanning four decades, he has performed as soloist with a wide variety of ensembles ranging from classical orchestras such as l'Orchestre Symphonique de Québec and I Musici de Montréal, to early music ensembles including Ensemble Caprice, Arion Baroque Orchestra, Les Boréades and Les Idées Heureuses. He has enjoyed collaborations with le Quatuor Alcan, Daponte String Quartet, Blue Engine String Quartet, the Quatuor Cobalt, and Le Quatuor Bozzini, and has toured in a trio with the wonderful Canadian soprano Suzie Leblanc. Beyond the classical realm, Mark has joined forces with the bands Kaba Horo, Kleztory, and with the Roma virtuoso accordionist Sergiu Popa. He has performed with Jazz pianists Taurey Butler, with the late Jan Jarczyk, and with Matt Herskowitz. Recordings include CD's with Ensemble Caprice, I Musici de Montréal, and Le Cirque du Soleil. Mark is an instructor at the Schulich School of music, McGill University, and at Marianopolis College. In 1996, he co-founded the Westmount Youth Orchestra, where he was Artistic Director and conductor for eight years.
July 16, 7:30 pm Meetinghouse Arts, Freeport *
July 21, 7:30 pm Union Church, South Bristol *
July 22, 7:30 pm St. Paul's Union Chapel, Waldoboro *
July 23, 7:30 pm Ocean View Grange, Tenant's Harbor *
July 24, 3:00 pm Denmark Arts Center, Denmark, Maine (click link for tickets)
****
Bach Goldberg Variations arr. for string trio
August 14, 4 pm Surry Arts at the Barn, Surry (click link for tickets)
August 18, 7:30 pm Robinhood Free Meetinghouse, Georgetown (click link for tickets)
August 20, 7:30 pm Ocean View Grange, Tenant's Harbor *
August 25, 7:30 pm Union Church, South Bristol *
August 26, 7:30 pm St. Paul's Union Chapel, Waldoboro *
August 27, 7:30 pm Meetinghouse Arts, Freeport *